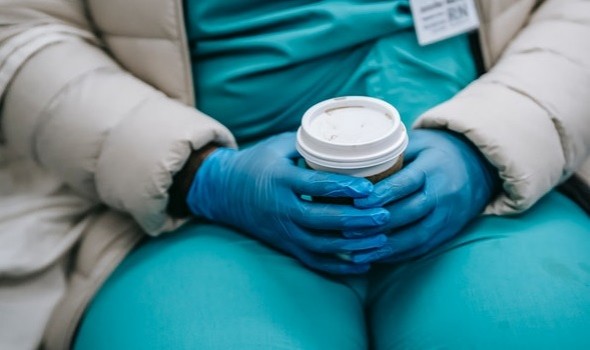 THURSDAY 13 JANUARY, 2022
Here is a reflection from Mara Sese, one of our Ambassadors in Glasgow, who writes about the situation for Filipino migrants in the UK.
Filipinos come to the United Kingdom for lots of different reasons, for instance, to study or because of work opportunities. They work in a variety of sectors, including hospitality, engineering, accounting - and healthcare. Indeed, an estimated 40,000 Filipinos are employed by the NHS.
During the pandemic there was an increase of direct hiring from the different countries to fill in the labour shortages. These included Filipino nurses, who are recognised for being passionate, caring and treating each patient with dignity, respect and equality regardless of sexual orientation, religion or belief, legal status, age and disability.
There are a whole range of issues that have affected their settlement in the United Kingdom. Some of these issues are housing, extortionate visa fees, an unpredictable immigration process, and the removal of free legal aid in 2013.
Filipino workers also face barriers such as discrimination, isolation, and learning a different language.
According to one 2020 survey, immigration and social policies in the UK have been linked to imposing inequality on Filipino workers.
High charges for sponsoring workers to work legally in the UK also provides a burden to the employers making it difficult for them to provide support to their migrant employees and making it difficult to fill in the labour shortages available in the market creating more gaps.
The NHS needs migrants to be able to function and provide the services that they provide.
Filipino workers have helped fill vacant positions in the NHS, plugging staffing shortages which have been exacerbated by the impact of Brexit and the severity of the pandemic.
The Government needs to review their policies in order to protect Filipino nurses and, indeed, all migrants. Migrant workers also need to raise their voices and lobby for the change that they want. If you want change in the system, you need to mobilize and raise your concerns so as to be a positive impact in your community. We must work in unity and collaboration to provide the best possible care for people.
Image credit: Laura James from Pexels