'I am a gift to Birmingham, a hardworking single mother'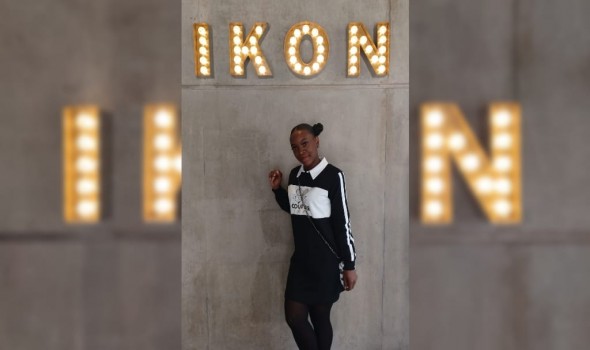 TUESDAY 29 MARCH 2022
Migrant Voice member Collette Anthonette Francis recently opened "A Gift to Birmingham" at Ikon Gallery in collaboration with Migrant Voice and the University of Birmingham. The exhibition includes seventeen portraits of Migrant Voice members, as captured by renowned photographer Vanley Burke. Here, we publish Collette's opening speech.
My name is Collette.

I am a gift.

Isn't it rude to reject, ignore or belittle a gift?

Behind my smile, there is pain.

I don't feel I exist right now because I am still waiting for a decision on my extension visa after being here in the UK for 23 years and have two British children, not knowing for sure if my visa will be granted.

It more than likely will, but people don't seem to understand the fear, the worrying, sleepless nights and the hurt of not knowing for sure what the outcome will be.

I am a Commonwealth citizen but at the same time I don't feel as if I am treated as such.

I find the experience of being visible stressful because I feel as though I don't belong here. It's been a bittersweet experience for me.

I feel like this project has given me the opportunity to tell my side of my story because migrants are often talked about but are expected to just remain silent and get on with life with little or no support.

I am a gift to Birmingham, a hardworking single mother. A person of Birmingham who want to bring about changes for better in our society.

As I continue my fight, I have faith that I will in the end be a citizen of the UK.
You can watch BBC Midlands Today's coverage of the exhibition by clicking here
Read I Am Birmingham's coverage of the exhibition by clicking here