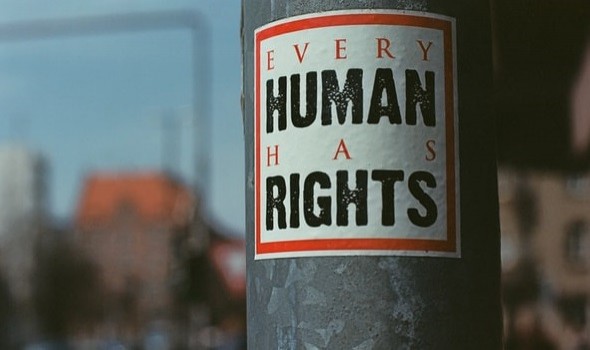 THURSDAY 9 DECEMBER, 2021
It's tiring to have to keep pointing out the obvious truth, to have to convince fellow humans who happen to sit in parliament about something as fundamental as the value of human life - mine, yours, this other life that happens to have been caught up in a war or is running from being a prisoner of conscience in a jail from which no one emerges alive, this person with a survival instinct that tells them to get to safety.
One life lost should be enough to wake us up. Let alone 27 deaths in the Channel. Thousands who perish every year while fleeing to where they thought they could find safety, because the route to get there isn't safe, and it doesn't exist.
Life isn't valued equally in the world in which we live. We know that.
Political calculation finds it advantageous to allow some people to be constant scapegoats, constant punchbags for everything – the imaginary ogre on whom we can project all kinds of fearful scenarios.
It conveniently distracts from what are the root causes of our inequalities and political shortcomings to fix those.
And it works to feed existing fears. "But where are we going to put them? How can you trust them? We don't even have enough for ourselves."
No, we really don't have enough of anything, when we think it's okay to push people into the sea and let them drown because that will fix our problems.
The political solution presented is more force, more control, more violence. Stop 'them' at every cost.
So we have the Nationality and Borders Bill. We have the lies that underpin it pretending it's a good thing, that it will better the lives of asylum seekers and Britons instead of what it will really do: violate and undermine international protection laws. Put lives further at risk. Create precarious statuses of 'living in between' with no rights.
It's tiring. We talk, we put arguments, we debate, we place our messages, we explain, we show evidence, we scrutinise, we hold up examples, support amendments with briefings, speak out. Lots of words, well put, representing problems, real people's lives which will be at greater risk of not reaching safety in the future.
Do you want me to explain why, again?
So the Bill passed the Commons on 8 December, 298 to 231. Now it goes on to the House of Lords. And so we can still fight, put forward arguments: the battle continues, though the Bill will eventually become law. But the fundamental problem is not this Bill or that Bill, this 'solution' or 'that one'.
There is no solution until we value life equally.
Photo credit: Photo by Markus Spiske on Unsplash. Free to use under the Unsplash License